Details
Data ROI, Value of Data, Data Products, Data Use Cases, Data Monetization, DataCo – These and other vital concepts are increasingly becoming part of organizations' digital transformation journeys.
The next leg up for many organizations means finance, valuation, sales, and legal functions are fluent in recognizing data's role in driving business. Where finance and investment professionals land on assigning value to data requires further acceptance and development, but great progress is occurring.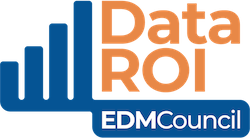 The Data ROI Special Interest Group (SIG) of the EDM Council is leading that drive by bringing together business leaders from across many industries to collaboratively address real world data ROI and data value issues. We are bringing the "dollars and cents" to the data discussion in powerful and exciting ways. The SIGs are for anyone aiming to keep their organizations at the forefront of digital leadership.
This webinar will highlight current and anticipated work of Data ROI SIGs with detailed coverage of our 2023 agenda items as we digest the work recently completed, and forge ahead on all aspects of data value and data ROI. The webinar will discuss current approaches to Data ROI including emerging trends such as the creation of DataCos, wholly-owned subsidiaries with assigned data rights which could potentially be the North Star for the CDO community.
Speakers
Sunil Soares
CEO and Founder, YourDataConnect
Matt Noll
Senior Manager, Transactions & Corporate Finance, EY
Brian McConnell
CEO, Wellington Consulting Group
Moderator: Jim Halcomb
Head of Products, EDM Council
Topics